Ten Christian Halloween Costume Ideas | Keep God in Life
A wise Max Lucado once said, "In God's hands intended evil becomes eventual good." This holds true for Halloween. A holiday with roots in Paganism can be utilized by you as a day to shine the light of Jesus. Think about it this way: what other day of the year do you see so many of your neighbors? If you live in town, you're likely knocking on doors going trick-or-treating with your kids, or they're knocking on yours!
October 31 brings out a unique opportunity for Christians to spread God's love and His word, so here are ten Christian Halloween costume ideas that are sure to spark conversation about Christ.
1. Animals of the Ark
It's not uncommon for small children to dress up as different animals for Halloween, so partner up with your whole family and friend group to dress up as the animals of Noah's Ark. There are so many possibilities; zebras, lions, dogs, bunnies- you name it!
Bonus points if an adult dresses up as Noah, and extra bonus points if a wagon or stroller is turned into the ark!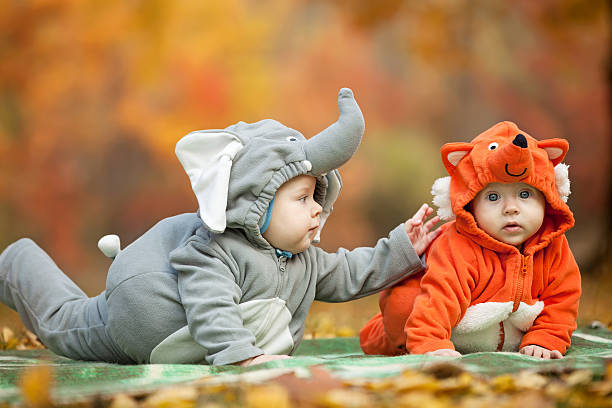 2. Jesus and the Disciples
It will take 13 people to tactfully execute this idea, a little planning, and a lot of organization. Jesus and the disciples will be sure to turn heads and create conversation in your neighborhood, and this is a golden opportunity to share the Word of God, even in school!
3. Pirate
I'll paint the scene: your child is super excited to be a pirate, but you're scratching your head trying to figure out a Biblical story that features Johnny Depp as Jack Sparrow.
Just because you haven't read a story starring a long-haired buccaneer doesn't mean a pirate can't be used to glorify God. Instead of a pumpkin bucket for trick-or-treating, swap it out with a treasure chest reading, "Store your treasure in heaven, for where the treasure lies, your heart will be."
I can just about guarantee that this will leave a lasting impression on at least one person on Halloween.
4. Fruit of the Spirit
Have your child grab eight of their closest friends and become the fruit of the Spirit. Each child picks their favorite fruit, and print out some signs listing one of the traits in Galations 5:22-23, "But the fruit of the Spirit is love, joy, peace, forbearance, kindness, goodness, faithfulness, gentleness and self-control."
Sure to be mistaken as Fruit of the Loom, don't pass up on the opportunity to explain these character traits given by the Holy Spirit.
5. The Coat of Many Colors
A simple costume, perfect for that northern fall weather. To play Joseph and the Coat of Many Colors, all that's needed is a vibrant, colorful robe, and bonus points if you spend the evening telling others about how your Father loves you more than your brothers. Use this brilliant outfit to tell Joseph's story of redemption and the ability of God to turn harmful events into beneficial situations.
6. Shepherd
We all know that Jesus is mentioned quite often as the Good Shepherd in the Bible, and this costume idea is quite versatile. The children could be the flock of sheep and the parent the shepherd, or a child could be the shepherd and the pets dressed up as sheep!
7. Angel
Dress up your little angel as a, well, angel. Though most Spirit Halloween angel costumes won't be Biblically accurate, it will still be an outfit to shine light on a dark day.
Whenever angels appeared in the Bible, people became awestruck and would bow! Many were actually fearful; let's create a world that shows the power of angels through Christ.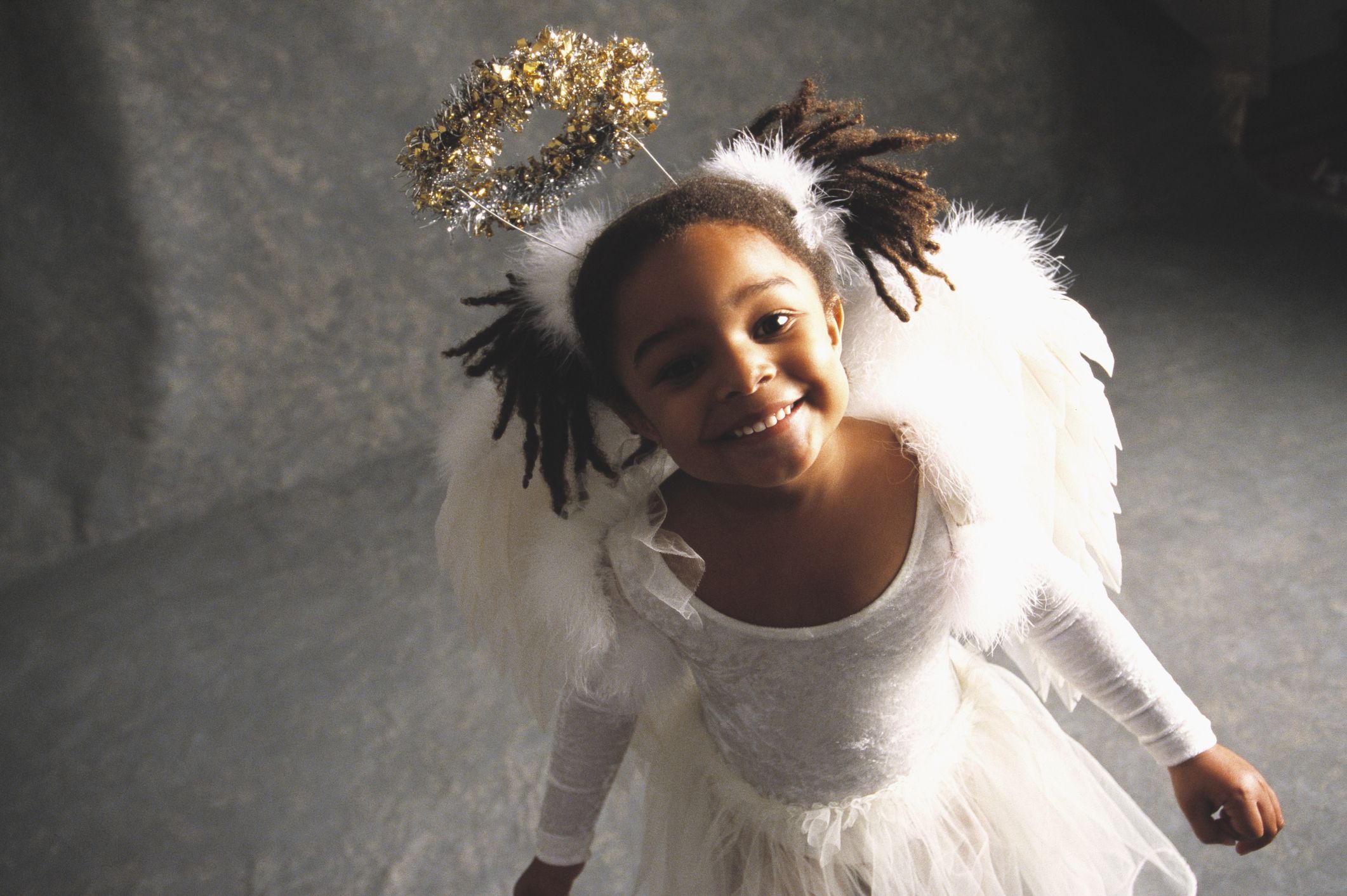 8. Moses
Become an older and wiser Moses and part the Red Sea, or bring along a "stone" tablet with the 10 Commandments! Or, cradle your baby and cover him/her up with leaves and dress as an Egyptian princess. Imagine the smiles if you put a beard on your toddler! Who wouldn't stop and ask about the costume?
9. David and Goliath
A great costume for an older and younger brother, or even for a child and an adult. Just make sure David is sent out with his trusty slingshot. Many people will pick up on this Bible reference, and use it to talk about how you wanted to glorify God this Halloween!
10. The Plagues of Egpyt
A costume that illustrates the goodness of God and provides fright at the same time; gather a group of friends and have each dress up as a plague of Egypt. Some of them might be simpler than others, but get creative!
It's the perfect plan for a fall costume party, but it would work just as well marching the streets for trick-or-treating. Bonus points if each plague goes up the door in chronological order!
This costume, along with all the others, will serve as a reminder of God's greatness in bringing Israel out of slavery and all of us out of sin.